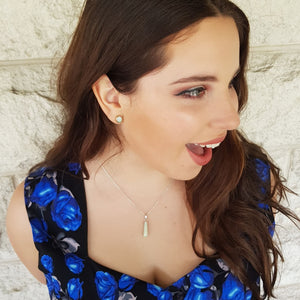 Welcome to Opal Quest – where passion for Australian opal and bespoke fine jewellery meet. Opal Quest is 100% Australian owned and operated by husband and wife team, Mark and Sandra. Their love affair with Australian opal began over a decade ago and Opal Quest jewellery online was established in 2016.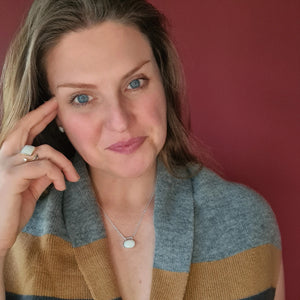 It is important to Mark and Sandra that the heritage of all the opals they work with is known, making each piece they create a personal and unique experience.

Mark is currently mining a lease 25km north of Coober Pedy in outback South Australia, which produces beautiful gem grade opal. Mark and Sandra have also worked tirelessly to build strong relationships with other opal miners across Australia's opal fields in both Queensland and New South Wales. Through these contacts, they are able to source quality rough opal direct from the opal fields, ensuring the miners are paid fair prices that represent both the value of the opal as well as the tough conditions in which it is found.

Every opal available through Opal Quest has been personally found or sourced by this duo. The ever talented Mark, cuts and polishes every opal on custom made equipment in the Opal Quest workshop located on the Limestone Coast, South Australia before creating stunning hand crafted jewellery designed to suit each opal individually. No two pieces of opal are ever the same and we believe that your jewellery deserves to be equally unique.
Opal. Your Way.
We love being able to design custom jewellery for our customers. If you can't find your perfect piece on our shop, please reach out to us. With a wide range of opal to suit most tastes and budgets, we would love to make your vision a reality! Chat with us about your next purchase by emailing opalquest1@gmail.com or connect with Opal Quest using the social media buttons below.